The USA's national parks make some of the planet's most breathtaking pieces of nature available to the public while keeping them just the way they always have been. If you visit Yellowstone National Park today, you can enjoy it almost exactly like President Roosevelt did during his spring trip in 1903, and hopefully how your own great grandchildren one day will.
Which national parks have you visited so far? Which remain on your bucket list? Find inspiration and plan your upcoming trips with this ultimate guide to the USA's 63 magnificent national parks.
1. Acadia
Sunrise watching is a holy ritual in Acadia, the USA's easternmost national park. Join fellow worshippers up the slopes to the summit of Cadillac Mountain and wait for that magical moment when the day's first rays uncover picturesque Frenchman Bay beneath you.
2. Arches
This extraordinary red-rock collection features over 2,000 natural arches. Be sure to hike to the Delicate Arch, the largest free-standing arch within the park and the one depicted on Utah license plates.
3. Badlands
Location: South Dakota.
Designated: 1978.
Enter the Badland's heart of eroded buttes, pinnacles and spires, where each rock layer tells a fascinating chapter about the past. The flanking grass prairie offers opportunities to zoom out and admire grazing bison.
4. Big Bend
Welcome to remote Far West Texas, where the seemingly endless Chihuahuan Desert hugs the Chisos Mountains. Follow Rio Grande, the natural border between the USA and Mexico, to identify that namesake bend.
5. Biscayne
Dive into Biscayne's captivating underwater world. Beneath the surface — water covers 95% of the park — the diverse marine species and sunken shipwrecks of the extensive Florida Reef await.
6. Black Canyon of the Gunnison
Aptly named, Black Canyon is so deep, steep and narrow that the sunlight only reaches its floor for a few precious moments around midday. Embark on a rim hike to admire the vertical environment while remaining in the sun yourself.
7. Bryce Canyon
Descend into the naturally created Bryce Amphitheater to immerse yourself in an otherworldly jungle of hoodoos. These peculiar-looking rock spires seem to love it here; the concentration of them is the planet's greatest.
8. Canyonlands
Choose from three different worlds of wilderness in Canyonlands: Island in the Sky boasts the most famous landmark, Mesa Arch; The Needles is dominated by sandstone spires; and The Maze caters to seasoned adventurers who want to leave civilization behind.
9. Capitol Reef
Location: Utah.
Designated: 1971.
An 87-mile (140 km) rock snake, the Waterpocket Fold sets the awe-inspiring backdrop in Capitol Reef. Learn about the past as you wander through orchards in Fruita Historic District, where settlers once thrived.
10. Carlsbad Caverns
While Carlsbad Caverns comprises a three-digit number of caves, there's one chamber in particular that gets all the attention. Let North America's biggest cave chamber, The Big Room, put you under a spell.
11. Channel Islands
Location: California.
Designated: 1980.
If you think California ends with Highway 1, think again. The Channel Islands, nicknamed the "North American Galapagos", draws visitors for its solitude and biologic diversity; 145 plant and animal species are endemic.
12. Congaree
Location: South Carolina.
Designated: 2003.
Watery Congaree harbors the largest expanse of old-growth bottomland hardwood forest in southeastern USA. Stroll the convenient boardwalk or glide down Cedar Creek by canoe or kayak amid rising trees, some of which are deemed "champions" for their notable size.
13. Crater Lake
Location: Oregon.
Designated: 1902.
Leisurely cruise the Rim Drive around the caldera where the deepest lake in the United States rests. As mesmerizing as Crater Lake's 1,943-foot (592 m) depth is its pristine deep-blue appearance, a result of that rain and snow exclusively feeds it.
14. Cuyahoga Valley
Sandwiched between Cleveland and Akron, Cuyahoga Valley knows all about making nature easily accessible to the public. Savor thick forests, rolling hills and idyllic farmlands centered around the energizing Cuyahoga River.
15. Death Valley
Location: California & Nevada.
Designated: 1994.
The hottest place on Earth, Death Valley has seen the mercury hit 134°F (57°C). So be sure to protect yourself against the elements before conquering its vast desert landscape, including the continent's lowest spot, Badwater Basin, at 282 feet (86 m) below sea level.
16. Denali
Location: Alaska.
Designated: 1917.
Gazing up at Denali's permanently snow-covered peak, you can't help but feel overwhelmed by its height. This is the tallest mountain in North America — 20,310 feet (6,190 m) enormous.
17. Dry Tortugas
An unlikely structure, the heavy red-brick Fort Jefferson stands on isolated Garden Key in the Mexican Gulf. Plunge into the surrounding gin-clear waters to observe an abundance of coral reefs and exotic fish.
18. Everglades
Spend some time in the USA's biggest subtropical wilderness, covering over 1.5 million acres. Although Everglades is home to a wide range of species, the alligator is the undisputed poster animal — keep a safe distance.
19. Gates of the Arctic
Location: Alaska.
Designated: 1980.
The northernmost national park, Gates of the Arctic promises raw Alaskan wilderness and lacks roads or official trails. Leading you towards the Arctic Ocean, Frigid Crags and Boreal Mountain are the natural "gates" that served as inspiration for the freezing park's name.
20. Gateway Arch
Location: Missouri.
Designated: 2018.
Few national parks stir up emotions like 630-foot (192 m) Gateway Arch, shining along the Mississippi River in Downtown St. Louis. It represents St. Louis' role in the westward expansion, commemorating the achievements of Thomas Jefferson while teaching valuable lessons, but the big question remains: Should it really be a national park?
21. Glacier Bay
Location: Alaska.
Designated: 1980.
Discover the northern portion of the Inside Passage, connecting southeastern Alaska with Washington State. From the protected fjords to the dynamic glaciers, outdoor opportunities abound.
22. Glacier
Location: Montana.
Designated: 1910.
An engineering feat, Going-to-the-Sun road winds around mountains, past waterfalls and over the continental divide on its way through Glacier. Stretch your legs at Logan Pass to find Hidden Lake and unassuming mountain goats.
23. Grand Canyon
Location: Arizona.
Designated: 1919.
This world-famous 277-mile (446 km) stretch of Arizona terrain is the result of a mere six-million-year effort by the Colorado River, tirelessly carving away rock. Absorb that from from the easily accessible rim overlooks, or hike down into Grand Canyon's depths on the legendary Bright Angel Trail.
24. Grand Teton
An iconic backdrop, the sawtooth-shaped Teton Range watches over inspired parkgoers below. Paddlers take advantage of pristine Jenny Lake and Jackson Lake, while history buffs gravitate towards the historic, once vibrant Mormon Row community.
25. Great Basin
Location: Nevada.
Designated: 1986.
Great Basin invites you to stroll through ancient groves of bristlecone under the towering heights of 13,063-foot (3,982 m) Wheeler Peak. Below the surface, the Lehman Caves, extravagantly decorated with stalactites and stalagmites, offers a chapter on its own.
26. Great Sand Dunes
Zigzag your way up along the imposing High Dune to gaze out across North America's tallest sand dunes. Among them all, the two very tallest are Hidden Dune and Star Dune, both measuring 741 feet (225 m) from base to top.
27. Great Smoky Mountains
Location: Tennessee & North Carolina.
Designated: 1934.
Embrace USA's most visited national park, a protector of the southern Appalachians. Marvel at the characteristic fog-draped mountain ridges, feel the mist from waterfalls on your skin and recline in flower-dotted valleys — all while keeping an eye out for black bears.
28. Guadalupe Mountains
Guadalupe Mountains encompasses the four highest peaks in Texas. Climb the highest among them, 8,751-foot (2,667 m) Guadalupe Peak, to earn bragging rights as well as enjoy sweeping views of the encircling Chihuahuan Desert and nearby El Capitan peak.
29. Haleakala
Meaning "house of the sun" in Hawaiian, the dormant Haleakala volcano greets you to a world resembling Mars more than the planet you woke up on. Arrive at the summit area early to capture the most quintessential Haleakala experience, the above-the-clouds sunrise.
30. Hawaii Volcanoes
Location: Hawaii.
Designated: 1916.
Hawaii's hottest power couple, Kīlauea and Mauna Loa are among the world's most active volcanos. Time it well to experience an eruption, when lava releases exceeding 2,000°F (1,093°C) illuminate the park.
31. Hot Springs
Designated: 1921.
Location: Arkansas.
Reconnecting with nature doesn't get more pleasant than here. Submerge in the thermal water at historic Bathhouse Row, maybe complemented by a spa treatment, and judge for yourself.
32. Indiana Dunes
Location: Indiana.
Designated: 2019.
These 15 miles (24 km) of soft sand lapped by Lake Michigan attract beach bums in summer. Explore the surrounding habitats ranging from woodlands to prairies to wetlands to find unique diversity; over 1,100 plant species and 350 bird species have been documented.
33. Isle Royale
Location: Michigan.
Designated: 1940.
Hop onto a ferry or seaplane to reach the Isle Royale, the biggest island in Lake Superior. There're no permanent inhabitants or roads here, but keep your camera ready for roaming moose at all times.
34. Joshua Tree
Experience an inspirational handshaking of two deserts, the higher Mojave and lower Colorado. Highlights include quirkily-shaped rock formations, like eerie Skull Rock and lovey-dovey Heart Rock, and the spiky-branched Joshua tree that the park is named after.
35. Katmai
Location: Alaska.
Designated: 1980.
The quintessential show in Katmai involves hungry brown bears and migrating sockeye salmon. Join fellow wildlife lovers on the Brooks Falls viewing platform to witness crowds of powerful eating machines compete for fish right in front of your eyes, a true spectacle of nature peaking in July.
36. Kenai Fjords
Location: Alaska.
Designated: 1980.
When visiting Kenai Fjords, you feel like you have traveled back to the ice age. Ice permanently covers half of the park, with colossal Harding Icefield spawning 30-plus glaciers carving deeper and deeper fjords.
37. Kings Canyon
Location: California.
Designated: 1940.
Kings Canyon has two different districts, each with its own draw. Go backcountry hiking in the vast wilderness of the namesake canyon, framed by 14,000-foot-plus (4,267 m) mountains. Or casually wander among skyscraper-sized sequoia trees in the compact Grant Grove.
38. Kobuk Valley
Location: Alaska.
Designated: 1980.
Like a slice of Sahara in the Arctic, surprising sand dunes covering 30 square miles (78 square km) break off the forest and tundra in Kobuk Valley. Look for wildlife tracks in the sand; you might find those of local bears, wolves, foxes and moose, or the caribou herds migrating through twice a year.
39. Lake Clark
Location: Alaska.
Designated: 1980.
Enter a land of lakes and rivers backdropped by two snow-clad volcanoes, Mount Redoubt and Mount Iliamna. The focal point is the namesake Lake Clark to which masses of sockeye salmon migrate each year, cheered forward by ravenous brown bears.
40. Lassen Volcanic
Location: California.
Designated: 1916.
Where the Cascades range, Sierra Nevada mountains and Great Basin desert meet, Lassen Volcanic reveals California's boiling underside. Thread past steaming mud pots, fumaroles and hot springs under supervision of the imposing Lassen Peak, the world's biggest plug dome volcano.
41. Mammoth Cave
Let the cave troll within you loose under the rolling hills of Kentucky, hiding the planet's longest cave system. There's no end in sight in Mammoth Cave yet, boasting over 400 miles (644 km) of explored passageways.
42. Mesa Verde
Ancestral Puebloans really lived here during the late 1100s through the majority of the 1200s, in sandstone villages built under overhanging cliffs. Inspect the 150 rooms in the staggering number-one dwelling, Cliff Palace, while reflecting about why it was abandoned after less than 100 years in use.
43. Mount Rainier
Location: Washington.
Designated: 1899.
Soak up this national park and active stratovolcano as you hike through blooming meadows and past splashing lakes on the Skyline Trail. With the summit shooting up 14,410 feet (4,392 m) above sea level, expect a short but stunning summer season.
44. National Park of American Samoa
Location: American Samoa.
Designated: 1988.
In the South Pacific, this paradisiacal national park includes portions of three volcanic islands — Tutuila, Ta'u and Ofu — as well as 4,000 acres offshore. Enjoy diverse rainforests, white beaches and coral reefs teeming with colorful exotic creatures.
45. New River Gorge
Location: West Virginia.
Designated: 2020.
New River Gorge, the longest river gorge in the Appalachian Mountains, wows visitors with its breathtaking vistas. Gawk at snaking New River, popular with whitewater rafters, the steep forest-covered gorge sides and the human contribution made of steel, New River Gorge Bridge, connecting the two rims.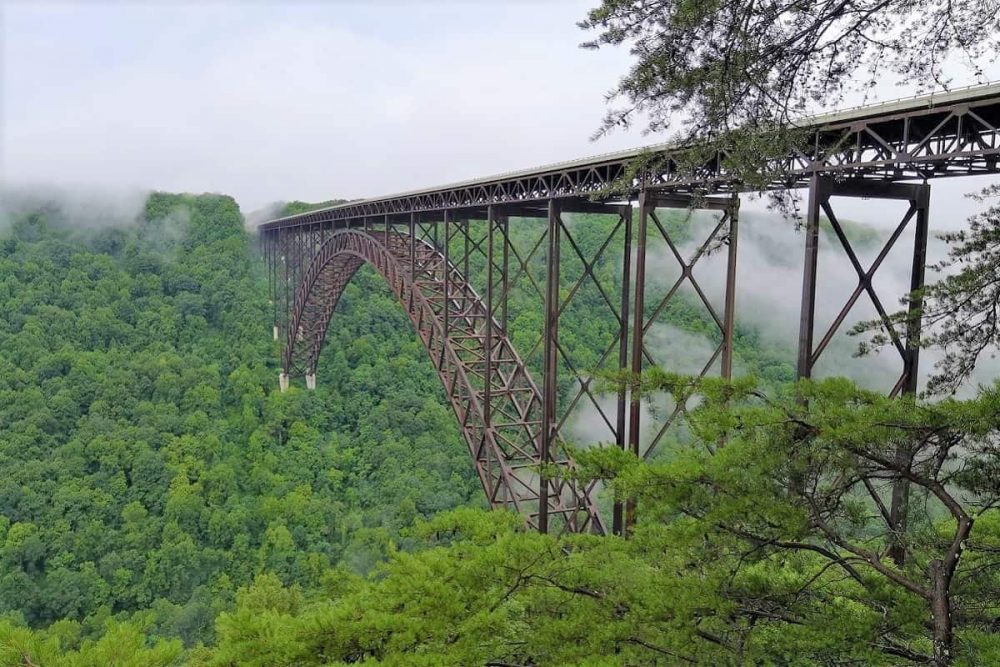 46. North Cascades
Location: Washington.
Designated: 1968.
North Cascades treats you to glistening perspectives. Be awestruck by the biggest glacial system in the contiguous USA, with more than 300 glistening glaciers dotting the alpine wilderness.
47. Olympic
Location: Washington.
Designated: 1938.
Sheltering Seattle from the Pacific Ocean, Olympic provides an experience for every mood. Come to feel the salty wind blowing through your hair along the wave-battered coastline, walk through temperate rainforest or climb magnificent glaciated mountains.
48. Petrified Forest
Location: Arizona.
Designated: 1962.
Be amazed by old logs, really old logs. The Petrified Forest contains fossils of trees that fell a mind-bending 225 million years ago.
49. Pinnacles
Location: California.
Designated: 2013.
Goggle at the geologic features at the center of attention — soaring rock pinnacles — that are remnants of ancient volcanic activity. If you're lucky, you might also spot the endangered condor circulating high above the crags.
50. Redwood
Location: California.
Designated: 1968.
These old-growth coastal redwoods are the tallest trees in the world, with some shooting up more than 350 feet (107 m) above the ground. While feeling like a midget, contemplate the fact that they started their towering journey tomato-seed sized.
51. Rocky Mountain
Location: Colorado.
Designated: 1915.
Feel on top of the world in North America's largest mountain system, the Rockies. Circumnavigate Bear Lake by foot, smelling ponderosa pine and admiring rising peaks, or drive the renowned Trail Ridge Road across the Continental Divide, reaching above the tree line.
52. Saguaro
Stepping into this park feels like entering a Western movie set. All around you are prominent Saguaro cacti extending 50-feet-plus (15 m) into the blue Arizona sky. Where do you sign up for a starring role?
53. Sequoia
Location: California.
Designated: 1890.
There're trees, and then there's General Sherman in the Giant Forest of Sequoia. Make acquaintance with the world's largest tree by volume, measuring 275 feet (84 m) high with a base diameter of 36 feet (11 m).
54. Shenandoah
Take a bucket-list road trip along Skyline Drive, tracing the ridges of this northern Blue Ridge Mountains slice. Pull over at roadside vistas facing west to effortlessly take in the idyllic Shenandoah Valley below.
55. Theodore Roosevelt
Location: North Dakota.
Designated: 1978.
To-be president Theodore Roosevelt was lured here by bison prospects in 1883 and found great inspiration in the grim beauty. Experience that same appeal yourself today — in the only national park named after a president — as you scan for bison, prairie dogs, wild horses, rattlesnakes and longhorn steers among bizarre badlands.
56. Virgin Islands
Location: Virgin Islands.
Designated: 1956.
Bring your sunglasses: You're headed for the tropical island of Saint John in the Caribbean. Spend your days lounging on the beach, scuba diving, rainforest hiking and exploring historic plantations.
57. Voyageurs
Location: Minnesota.
Designated: 1975.
Mount a water-based expedition like the storied French-Canadian fur traders — the voyageurs — used to. With the main landmass, the Kabetogama Peninsula, inaccessible by land and nearly 40% of the park covered by water, paddling remains a key way of getting around.
58. White Sands
These snow-like sand dunes create opportunities for some unlikely desert recreation: Sledding. Bring your own plastic saucer or purchase one at the gift shop to glide through what is the world's largest gypsum dune field.
59. Wind Cave
Wind Cave features a fascinating maze of tunnels and pits decorated with thin honeycomb-like calcite blades, so called boxwork. Yet it might be the overground prairie abounding with bison and elk that makes you return.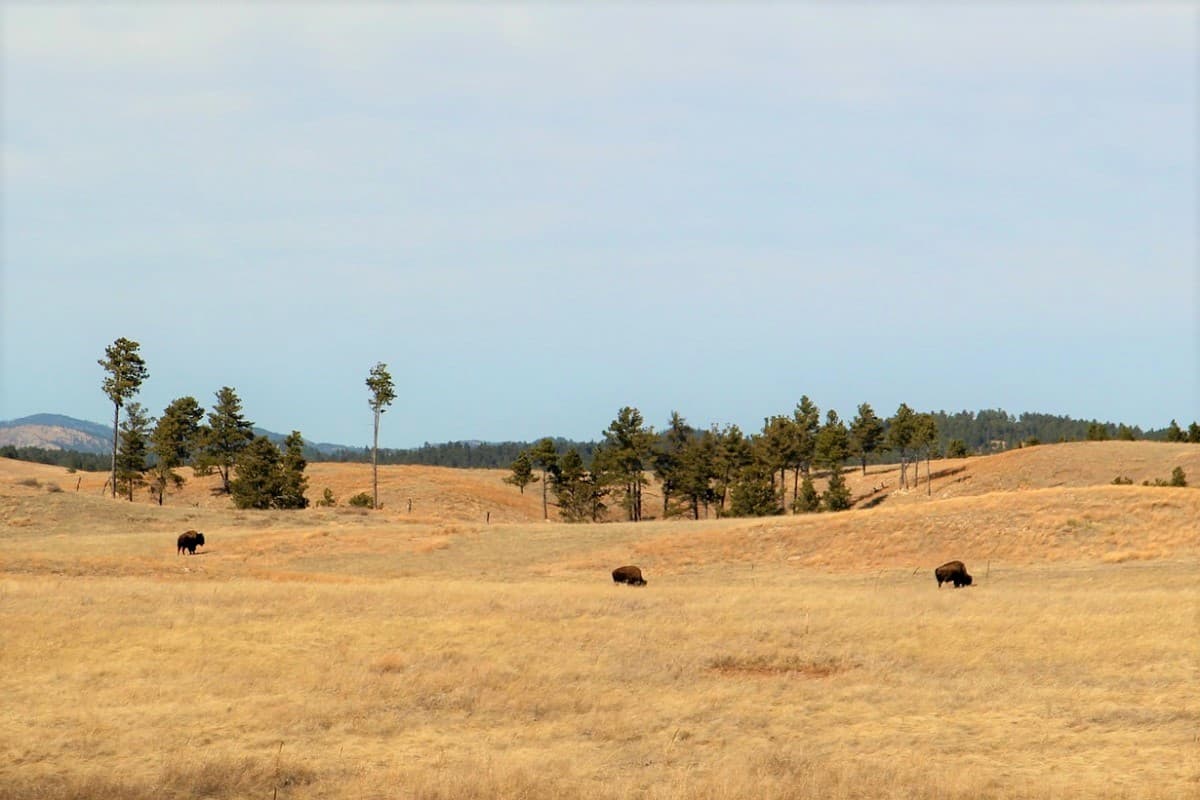 60. Wrangell-St. Elias
Location: Alaska.
Designated: 1980.
It's hard to believe the size of USA's largest national park. These 13 million acres, comprising all from Gulf of Alaska shoreline to towering 18,008-foot (5,489 m) Mount St. Elias, would fit many states and countries.
61. Yellowstone
The first national park, Yellowstone serves as the finest of role models, offering all you expect from the great outdoors, and more. Cruise on sky-high Beartooth Highway, count bison in Lamar Valley, snap a photo of Grand Prismatic Spring and marvel at the spouting Old Faithful geyser before cozying up in a log cabin.
62. Yosemite
Location: California.
Designated: 1890.
Yosemite Valley's soaring granite cliffs and cascading waterfalls enchant visitors. The display peaks in spring, when snowmelt turns its waterfalls into roaring beasts — 2,425-foot (739 m) Yosemite Falls is the tallest.
63. Zion
Reddish sandstone colors and sheer cliffs create an ever-going hype about Zion. See for yourself what it's all about as you tackle its iconic hiking trails, ranging from hair-raising Angels Landing to piece-of-cake Riverside Walk.
Make the most of every trip with our newsletter delivered to your inbox.