Thousands of dreamy islands peacefully float off Florida's coast. Dotted with palm trees and fringed by warm waters, these sandy jewels set magical scenes for vacations. But which are the best Florida islands to visit?
Rest assured that there's an island in Florida for every traveler and mood. Some offer human-built sights, while others are all about nature. Some are lively, while others are quieter than quiet.
Now, in search for the perfect Florida island, let's leave the mainland behind. From famous South Florida islands to forgotten Northwest Florida islands, here are the best islands in Florida.
We can exist thanks to compensation from advertising including affiliate links. Learn more ›
1. Key West
Florida Keys // Key West, hidden at the very southern end of US Highway 1, marks the southernmost point of the continental USA. This island city, where Ernest Hemingway once lived, is the Florida Keys' quirky capital.
Down here, the pace is refreshingly slow. Watch chickens roam down the street, tour unique sights (such as the Hemingway Home) and celebrate every sunset like it's the last on Mallory Square.
So far south, the summer really is endless. In January, the year's coldest month, the temperatures on average climb to the mid 70s (24°C) during daytime and don't fall below the mid 60s (18°C) at night.
That sounds pretty all right, doesn't it?
Visit: While Key West has an airport, driving the bucket list-worthy 113-mile (171 km) Overseas Highway from the mainland is another popular option. Bed down in Old Town to be close to sights and nightlife.
2. Sanibel Island
Southwest Florida // It's the special relation to Mother Earth that makes Sanibel Island such a unique Florida island. Here, you really live side by side with nature.
No sprawling high rises exist on Sanibel; new structures are not permitted to be higher than the tallest palm tree. As a result, the historic 98-foot (30 m) Sanibel Lighthouse is the island's tallest building by a wide margin.
After sunset, it gets even clearer that Sanibel and nature is one.
To keep light pollution at a minimum, there are no street or traffic lights on Sanibel Island. On top of that, no lights are visible from the beach; artificial lights near the shoreline could disorientate sea turtles.
In this harmonious setting, lounge on Lighthouse Beach, complete with a lighthouse and pier. Or, for more seclusion, try the beaches towards the western tip of the Florida island.
No matter which beach you pick, it's likely that you'll find beautiful shells. Sanibel Island, scooping up shells from the Gulf of Mexico, is known as the world's shelling capital.
Visit: Cross the 3-mile (5 km) Sanibel Causeway from Fort Myers, and you're there. Greenery-framed resorts and inns go hand in hand with the landscape; you can't go wrong when looking for where to stay on Sanibel Island.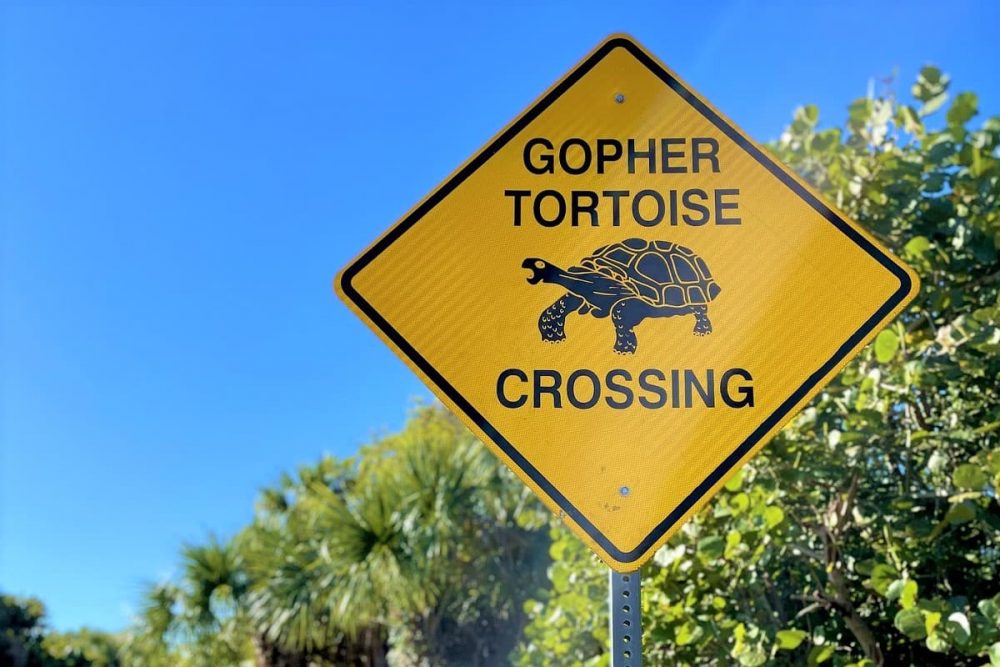 3. Santa Rosa Island
Northwest Florida // Santa Rosa Island, a sandy haven near the Alabama border, is home to the communities Pensacola Beach, Navarre Beach and Okaloosa Island. Together, they share the definition of a beach paradise.
40 miles (64 km) long with seemingly endless sand dunes, Santa Rosa Island is a place where you can drive mile after mile without seeing anything except white sand dunes and the blue Gulf of Mexico.
What's the secret?
Santa Rosa Island keeps its untouched appearance thanks to the Gulf Islands National Seashore, which protects large portions of the island from development.
Part of this seashore, the scenic Fort Pickens is a must for every Santa Rosa Island itinerary. The fort offers both engaging history lessons and some of the best sunsets in the Pensacola Beach area.
Visit: There are many charming places to stay in the Pensacola area. A dynamic pick, Pensacola Beach delivers both liveliness and peacefulness depending on which part of the town you base yourself in.
4. Marco Island
Southwest Florida // Marco Island proudly shows off its wide white beaches and sprawling resort complexes. This is a Florida island where not much is going on, but that's exactly how it's meant to be.
Although Marco Island is developed with high rises, it has kept its relaxed character — life is a beach here.
For well-needed time in the sand and sun, make your way to South Beach, occupying a majority of Marco Island's west-facing coastline. Or, to escape from those high rises, head up north to the hidden Tigertail Beach.
Can't you already feel that soft sand between your toes?
If you crave for something else than a beach day, embark on a short but epic South Florida day trip.
A 30-minute drive takes you to Naples, known for exclusive shopping and fine dining. To enjoy a much wilder experience, it's roughly the same to the majestic, alligator-filled Everglades National Park.
Visit: For obvious reasons, the beachfront Marco Island resorts are treasured. However, away from the sandy coastline, you find more budget-friendly and low-key places to stay on Marco Island.
5. Siesta Key
Southwest Florida // Siesta Key has three main beaches: Siesta Beach, Crescent Beach and Turtle Beach. Among them, Siesta Beach is the household name — it even has been named the number one beach in the USA.
Its best feature? Definitely the white quartz sand.
Sand on beaches typically consists of a mix of minerals, including coral, mica, feldspar and quartz. But Siesta Key, boasting 99% quartz sand, didn't get the memo.
The lovely result is sugar white and super fine. Siesta Key's sand not only looks beautiful, but it also feels pleasantly soft and cool under your feet, no matter how strongly the Florida sun shines.
Visit: Two bridges make it effortless to go from Sarasota to Siesta Key. Check in at a hotel near Siesta Key Village to have easy access to eateries and shops.
6. Upper Matecumbe Key
Florida Keys // Roadtrippers found Islamorada a long time ago. This lovely gathering — say hello to Plantation Key, Windley Key, Upper Matecumbe Key, Lower Matecumbe Key and Tea Table Key — makes up the convenient halfway point between Miami and Key West.
But Islamorada is much more than a pit stop: It's a great Florida Keys destination on its own.
Discover the area's heart, Upper Matecumbe Key, where you find a surprising amount of activity. Try the tasty restaurants, cool down at a laid-back bar and check out quirky shops.
Top that off with some world-class diving. Alligator Reef, 5 miles (8 km) off the coast, offers iconic underwater experiences.
Oh, and, finally, the fishing odds are in your favor; Islamorada goes by the Sport Fishing Capital of the World.
Visit: You're in luck: Upper Matecumbe Key is home to some of the most jaw-dropping resorts in Islamorada. For a special occasion, consider the Islander Resort or Cheeca Lodge & Spa.
7. St. George Island
Northwest Florida // Need to recharge your batteries? St. George Island — on the so called Forgotten Coast, a section of the Gulf Coast that to a large extent is undeveloped and uninhabited — is refreshingly quiet.
Embrace miles of unspoiled beaches and the absence of high rises. Strict building codes, thankfully, protect St. George Island's natural appearance.
While St. George Island is populated and offers great comfort in a limited but appreciated selection of hotels, restaurants and bars, it's still a serene place — one of those treasured spots where you can hear a pin drop.
In contrast to many other Florida islands, there's only one road on and off St. George Island. That there is no through traffic further contributes to the relaxing island atmosphere.
Visit: St. George Island is a Northwest Florida island far from the buzz. The closest hubs are Tallahassee, to the northeast, and Panama City, to the northwest (both about 2 hours away).
8. Key Largo
Florida Keys // Key Largo's name gives it away: This island, 33 miles (53 km) long, is the Florida Keys' biggest. Situated at the upper end of the archipelago, it's also a unique gateway to a world of waterside adventures.
John Pennekamp Coral Reef State Park is a shining example of the Florida Keys' ocean beauty. The crystal-clear Key Largo sanctuary, the USA's first undersea park, provides fantastic opportunities for diving and snorkeling.
If you don't want to get wet, marvel at the area's rich underwater life aboard a glass-bottom boat instead. The Spirit of Pennekamp makes it possible for visitors of all ages (and swimming levels) to enjoy the reefs together.
But, you could, of course, just sit back with a drink in your hand too — you're in the sun-drenched Florida Keys.
Visit: Let's talk about contrast; A 1-hour ride takes you from vibrating Miami to tranquil Key Largo. The best Key Largo resorts show that you don't need to go deep into the Keys to find superb places to stay.
9. Anna Maria Island
Southwest Florida // Anna Maria Island is 7 miles (11 km) long. On the Florida island, you from north to south find the three cities Anna Maria, Holmes Beach and Bradenton Beach.
The northernmost, Anna Maria, is the most secluded part of the island. That's where you're furthest away from the mainland connections.
However, every town on Anna Maria Island offers that signature laid-back Gulf Coast ambience and beautiful beaches — those lovely white beaches make it hard not to fall in love with the Florida Island.
Anna Maria Island was for long a local Florida secret, but when visiting, you realize that the word eventually had to get out. The result of its old Florida charm and stunning shoreline is a fantastic vacation destination.
10. Key Biscayne
Southeast Florida // Key Biscayne is a scenic island just south of Miami Beach. With undeniable natural beauty the Florida island tempts visitors even from the glamorous streets of Miami. The quiet beaches on Key Biscayne is really a welcome contrast to Miami's intense South Beach.
The Florida island has a central village and not one but two beautiful parks. Crandon Park magnificently covers the northern part of Key Biscayne. And on the southern part of the island the as pretty Bill Baggs Cape Florida State Park is located. Both have the beautiful beaches and palm trees that you associate with Florida islands.
11. Lower Keys
Florida Keys // The iconic Seven Mile Bridge takes you from Marathon to the Lower Keys portion of the Florida Keys. It's a spread out region of the Keys that encompasses numerous charming Florida Islands to explore.
Little Duck Key, Bahia Honda Key, Big Pine Key, Little Torch Key, Cudjoe Key, Upper Sugarloaf Key and Lower Sugarloaf Key are just a few of the islands in the Florida Keys region. The area is serene with fewer restaurants, bars and hotels compared to other parts of the Keys.
If you search for the best Florida Keys area to spend some quiet time, you don't need to look further. The Lower Keys region is often referred to as the quiet part of the Keys.
Southwest Florida // Captiva Island is Sanibel's northern sister island. If you come by car, you need to cross Sanibel to get to Captiva from the mainland. But when you find your way to the secluded Florida island, it's easy to be captivated.
On Captiva Island you're further from the mainland noice than on Sanibel. The island is also smaller with fewer hotels and things to do. In many ways it's a downsized version of its neighbor island.
And that Captiva is so well-hidden just makes the island even more appreciated. In the relaxing setting it's easy to unwind. Without other distractions you on Captiva Island can enjoy the white beaches, blue Gulf of Mexico and the most spectacular sunsets.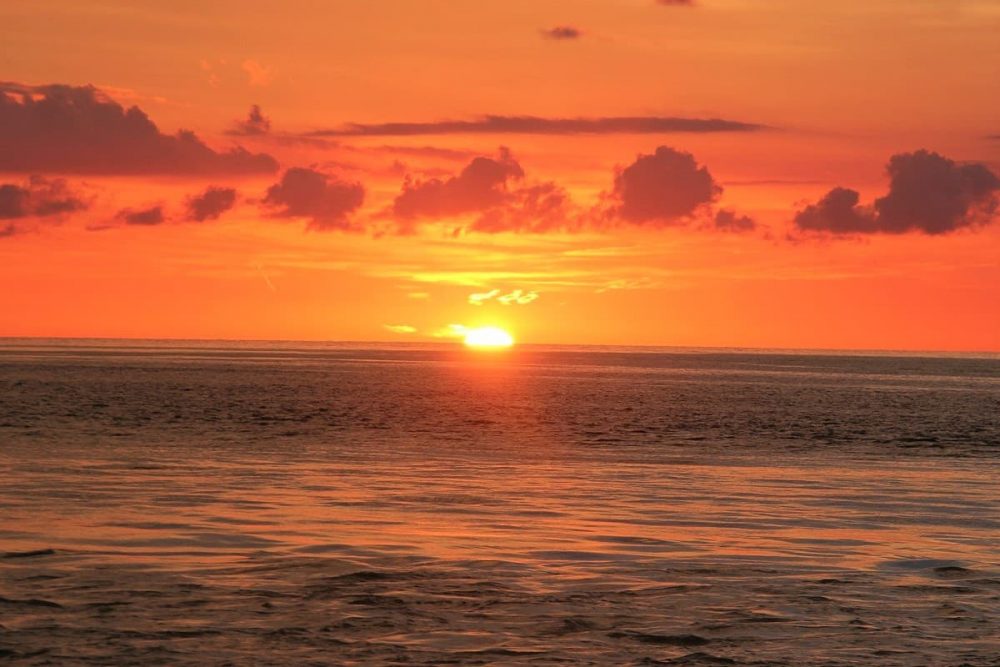 13. North Captiva Island
Southwest Florida // North Captiva Island lies north of Captiva Island and west of Pine Island. Without a road connection to the mainland it's an island in Florida that doesn't get much attention.
Yet it's relatively easy to get to the remote Florida island. A ferry runs from the neighboring Pine Island, and it takes you to North Captiva Island in just roughly 20 minutes.
But if you take a Gulf Coast road trip, you need to let your car rest while you unwind on North Captiva Island. As there is no car access or paved roads on the island, you either walk, bike or use a golf cart to get around.
Most of all North Captiva Island is the perfect island in Florida if you want to spend an isolated week in the sun. However, it's certainly not the best Florida Island if you look for liveliness and attractions.
14. Amelia Island
Northeast Florida // Florida's northernmost Atlantic island, Amelia Island floats just south of the Georgia line. This is a member of the Sea Islands chain, a group of islands stretching out from South Carolina to Florida.
Here, the beaches are uncrowded and surroundings untroubled. Offering a pleasant natural charm, Amelia Island's 13 miles (21 km) of undulating coastline make it easy to kick back.
On top of the grand natural environment, there's human history to explore on Amelia too. The Florida island, in fact, has served under eight different flags throughout the years.
Tour Fernandina Beach, the island's biggest town, where the streets are lined by Victorian buildings. The delightful historic district is like made for peaceful strolls and romantic date nights.
Visit: It's just 30 minutes from Jacksonville International Airport (JAX) to the quiet dunes of Amelia Island. Fernandina Beach is the place to stay for easy access to restaurants and watering holes.
15. Pine Island
Southwest Florida // Want something else than a beach getaway? Pine Island is not the type of Florida island that gets a lot of attention; neighbors in the Fort Myers area, including Sanibel and Captiva, get much more attention.
This is because there are no real beaches on Pine Island. Therefore Pine Island isn't one of the best Florida islands if you want to have a Florida vacation on the beach.
But if you look for an old Florida ambience, Pine Island is certainly one of the best islands off the coast of Florida to visit. The island is surrounded by mangroves and has a rural character that is hard to find these days.
16. Marathon
Florida Keys // A group of Florida Keys islands situated halfway from the start of the Overseas highway to Key West form the Marathon area. In Marathon you're literally in the heart of the pretty chain of South Florida islands.
Most of all Marathon embraces the traditional lifestyle of the Keys. The Marathon islands, including Vaca Key, Fat Deer Key and Grassy Key, are all great places to relax.
Although the Florida Keys not are primarily known as a beach destination, you find a very pretty beach in Marathon. Sombrero Beach is one of the very best beach spots in the Florida Keys and a great place for lazy days.
17. Gasparilla Island
Southwest Florida // Far away from the buzz Gasparilla Island has for a long time attracted visitors who want to enjoy the traditional Florida.
In the secluded environment on the island off Florida's western coast every day is a relaxing beach day. On the narrow Florida island you're never far from the inviting dunes.
But among all the island's beach spots Gasparilla Island State Park stands out. At the southern tip of the Florida island the park encompasses a wonderful beach but also the historic Port Boca Grande Lighthouse.
After healthy time on the beach, the island's cute town Boca Grande is a real treasure to enjoy too. Its compact but complete downtown area has all you need for a comfortable stay, including restaurants to try and shops to browse.
Gasparilla Island is certainly not where you should go if you look for liveliness. However, it's one of the best Florida islands to visit if you need to recharge your batteries.
18. Dry Tortugas
Florida Keys // Key West is one of the South Florida islands that's really far away from the mainland. By car you can't go any further.
But if you're willing to go by boat or seaplane, the islands in Dry Tortugas National Park sit even further away from mainland Florida.
Dry Tortugas is located around 65 miles (108 km) west of Key West. The remote national park protects seven small and uninhabited Florida islands with true Caribbean charm.
With sandy beaches, picturesque blue waters and rich coral reefs a day passes in no time in Dry Tortugas. But a nice break from the sun and the water is to tour Garden Key's historic Fort Jefferson. Another impressive structure on the South Florida islands to admire is the iconic lighthouse on Loggerhead Key.
Related reading: See our full Florida Keys guide.
Best Florida islands FAQ
Which are the best North Florida islands?
The best North Florida islands include Santa Rosa Island, St. George Island and Amelia Island.
Which are the best South Florida islands?
The best South Florida islands include Anna Maria Island, Siesta Key, Gasparilla Island, Pine Island, Sanibel Island, Captiva Island, North Captiva Island, Marco Island and Key Biscayne.
Which are the best Florida islands in the Keys?
The best Florida islands in the Keys include Key Largo, Upper Matecumbe Key, Marathon, Lower Keys, Key West and Dry Tortugas.
Which is the best island area?
Should you target North Florida, South Florida or the Florida Keys?

North Florida – The islands in North Florida get less attention than those further south. Yet their location, away from the state's hot spots, certainly doesn't make them less beautiful. On the Florida islands up north, you find some of the most impressive shorelines in the entire world.

South Florida – South Florida boasts an unmatched variety of islands. The home of Miami, this is the area where you can combine big-city life with beach life. As a bonus, the islands in South Florida also stay nice and warm throughout the entire year.

Florida Keys – At the southern tip of the Sunshine State, the Florida Keys archipelago extends towards the Caribbean. The lovely region of Florida islands is known for its clear water, laid-back ambience and endless summer. Far away from it all, these islands in Florida offer a vibe that you don't find anywhere else.
Make the most of every trip with our newsletter delivered to your inbox.